Don't let fatigue and friction keep you from covering the pandemic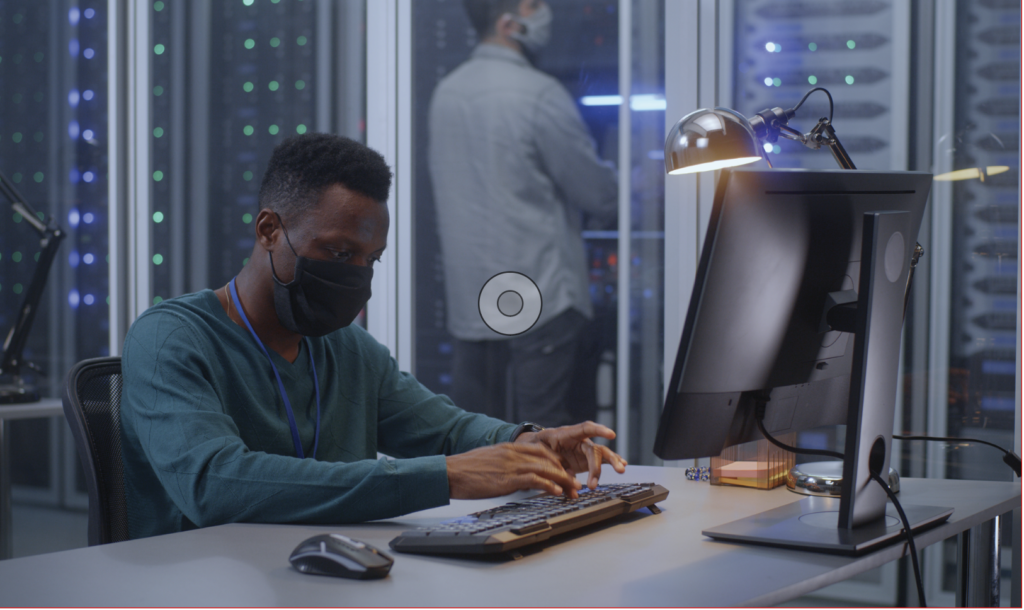 Al Cross
President, The Society of Professional Journalists
Just as some people are tiring of taking precautions against the novel coronavirus, helping it spread, I'm sure some newsrooms are tiring of covering it. And that helps it spread, too, by making it seem less of a threat, and discouraging precautions.
And I fear that some newsrooms aren't just tired of covering the pandemic, but have scaled back their coverage because of objections from people who think the pandemic is overblown or even a hoax.
Let me be quick to say that I haven't seen such a trend in the newspapers I read regularly, but I tend to read high-quality newspapers, so that's not probative evidence.
What I do know is that news organizations all over the country are getting pushback.
"No matter how carefully we report . . . for the first time, our readers are questioning the credibility of our reporting on the virus, and that's dismaying," said Les Zaitz, editor-publisher of the weekly Malheur Enterprise in eastern Oregon.
Zaitz made the comment on a panel during the Society of Professional Journalists conference this month, and I followed up with him via email.
"We consistently have people telling us they don't believe the numbers we report about total coronavirus infections, and the positive testing rate," he wrote. "They accuse us of being in league with government officials to overstate the cases. Some say this is to effect more government control over people. We cite our sources, link to those government sources, and regularly explain the data in plain terms.
He added, "We also get pushback in reporting on when government imposes restrictions (limiting restaurants, for instance). We are accused of fearmongering and trying to panic people. Again, we clearly cite our sources."
I got similar reports from some editors of Landmark Community Newspapers, with the help of Editorial Director John Nelson, who surveyed them at my request.
"The most intense feedback has been on social media, specifically Facebook," wrote Editor Hugh Willett of the Roane County News in East Tennessee. "We are posting the regular updates on positives cases, deaths, etc., that come from the county mayor's office. These posts generate a large number of responses and quickly deteriorate into name calling over mask use, government overreach, etc."
"We have gotten a lot negative feedback on Facebook," wrote Editor Travis Jenkins of The News & Reporter in Chester, S.C. "Lots of folks calling it the 'plandemic' and so forth. Lots of people arguing masks don't work, it infringes on their rights, and such as that. Anytime we post anything about mask ordinances or covid, it goes berserk."
Ben Sheroan, who edits one of Landmark's two dailies, The News-Enterprise in Elizabethtown, Ky., wrote that the paper "sees a lot of rude remarks and argumentative interaction on posts about daily covid reports and other covid-related stories."
Sheroan said the paper has sometimes changed its coverage "by simply being responsive to questions raised. For example, adding the positivity rate in a subsequent daily report, or providing data about the number of people hospitalized in a neighboring county. We have found sources to do stories about people who have lost family members or suffered illness."
The stories of the sick are important, to impress upon skeptical readers that covid-19 is a real disease, and a tough one. Leads can come from social media. That's what the weekly Licking Valley Courier in West Liberty, Ky., did when a county official posted on Facebook, "For those who don't think covid-19 is real, it is. I tested positive."
Editor Miranda Cantrell put a note at the end of her story about the official's post, asking other victims to tell their stories, because locals wonder "whether the effects are as severe as mainstream media outlets have reported."
Yes, they do, but they are more likely to trust a local news outlet than one based somewhere else, so local editors and reports have a responsibility to tell the story of the pandemic and not flinch from friction or fatigue.
"Our main obligation is to give information to the public that's authoritative, truthful and important," Rick Berke , executive editor of Stat, said during another SPJ session. He said it's "urgent" to write more stories "about how bad this is and how it affects people."
Berke, who covered politics for The New York Times, recalled that covering the topic after the 2001 terrorist attacks "was really hard because everyone was so nice to each other," so he was shocked to see the pandemic "become so politicized."
Another editor in the session, Steve Riley of the Houston Chronicle, said some readers are suspicious of national newspapers. He said anytime his paper publishes a front-page story from the Times or The Washington Post, both of which President Trump has attacked, it gets "emails that seem scripted from Fox News . . . It's our job to cut through the crap and provided unfettered, straight, reliable news, no matter where it falls."
Times science correspondent Donald McNeil Jr. said, "Every organ of government has been corrupted in this pandemic . . . Our role in this pandemic has been more important in many more crises in this country because there has been such an effort to suppress the truth, and we're fighting that."
Riley advised, "Be engaged with your critics." He said he tries to "explain in a calming way the role that we have. . . . the folks will at least nod their head and appreciate the response."
Al Cross edited and managed rural newspapers before covering politics for the Louisville Courier Journal and serving as president of the Society of Professional Journalists. He is a journalism professor at the University of Kentucky and director of its Institute for Rural Journalism and Community Issues, which publishes The Rural Blog at http://irjci.blogspot.com.