The Iowa Newspaper Association annually honors deserving individuals with two prestigious awards: the Master Editor-Publisher award and the Distinguished Service Award. Both awards are presented to recipients during the association's annual convention in February.
Recipients were announced February 2 at the 2023 INA Awards Banquet.
Each year's honorees are selected by past recipients of the awards.
Master Editor-Publisher honorees are chosen based on the following criteria:
The nominee has worked hard, thought soundly, influenced unselfishly, and lived honorably.
This award may be given to any person who at the time of the selection is actively engaged in editing and/or publishing a newspaper which is a member in good standing of the Iowa Newspaper Association.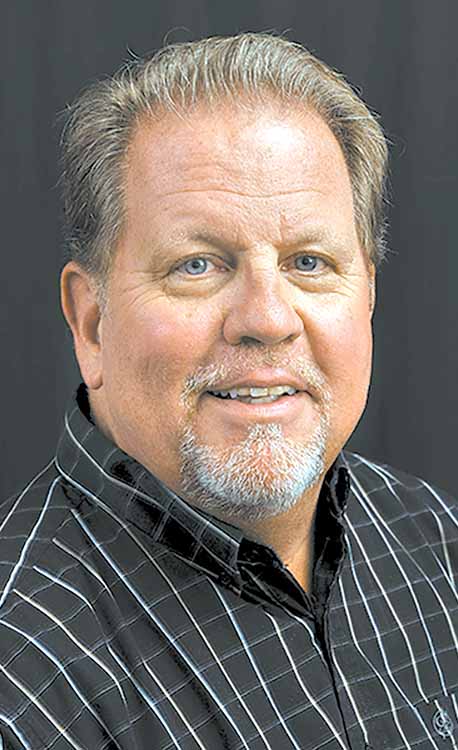 Terry Christensen is not one to be fearful of shaking up the norm to bring fresh perspective, a more relevant and locally based news product. Once an outsider to the industry if you will, he brought a wave of new ideas, tactics, and philosophies for his newspapers.  
When he is named publisher of newspapers, it becomes clear the impact he has on communities and people. Most recently after taking on a new leadership role he moved quickly to first update the building's interior to a more contemporary look. Gone were the historical pages of yesteryear and in their place were motivational messages, work boards, a large flag, and even a mirror so that every employee walking in could take measure of their appearance and attitude as they came to work. Publications were renamed, re-branded and updated to appeal to a new generation of reader. Local news became a larger emphasis, sports was redone with local emphasis and personal updates on local athletes became the norm rather than exception. 
Christensen has substantially grown a commercial printing business and turned newspapers into award winning publications.  
His management style is one of empowerment and positive reinforcement. He involves all employees in regular meetings to drive goals and create a cohesive operation. He is known as a "people" person who forms positive relationships with anyone he meets. He is well liked, respected and looked up to in his community. Most importantly, he is driven to improve the communities he lives and works in.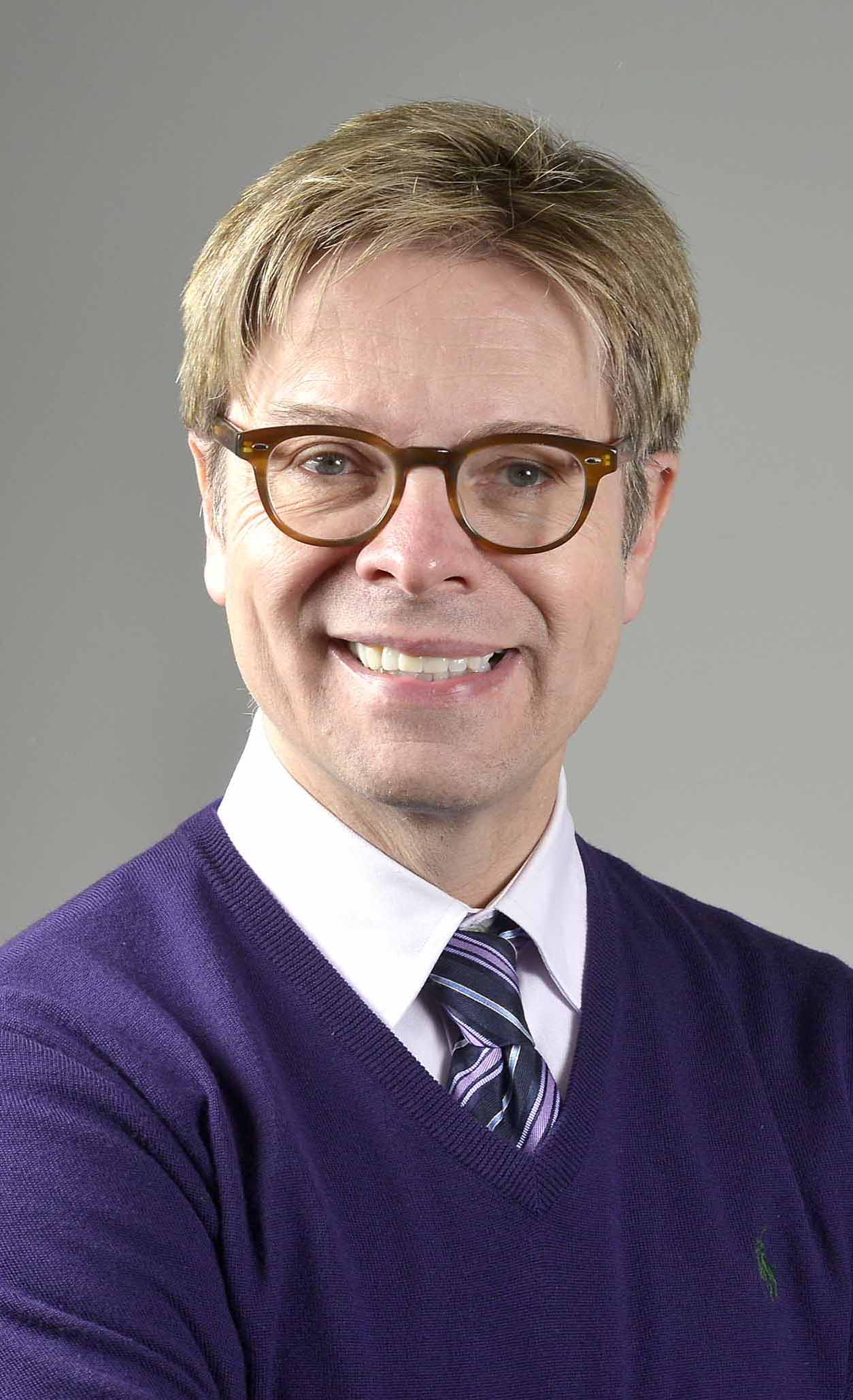 Bruce Miller has worked the last four decades to promote the profession of journalism, make his local newspaper a leading source of news and give back to the community whenever possible. 
In the newsroom, he leads by example with his positive, can-do attitude, challenging colleagues to achieve lofty goals and practice high professional standards. He is continually giving of his time and ready to offer praise and constructive criticism to staff. He enjoys mentoring young journalists both in his role at the newspaper as well as an adjunct professor. 
Throughout his career, Miller has quickly adapted to the many changes and challenges in the industry and has developed keen insight for the type of stories readers count on the newspaper to tell. Under his leadership the paper has won numerous state, regional and national awards. 
He harnesses his outgoing personality and cheerful manner to give back to the community, volunteering as an MC for a long list of charitable events. While these high-profile public appearances have made him a local celebrity, most people never see the commitment and compassion he has for his own staff. He often refers to his team as a family and goes above and beyond for those who may need an extra hand from time to time. 
He has been a fixture in his community for 40 years. He is dedicated to fairness, truth and kindness, qualities that have not gone unnoticed in his community and among his colleagues.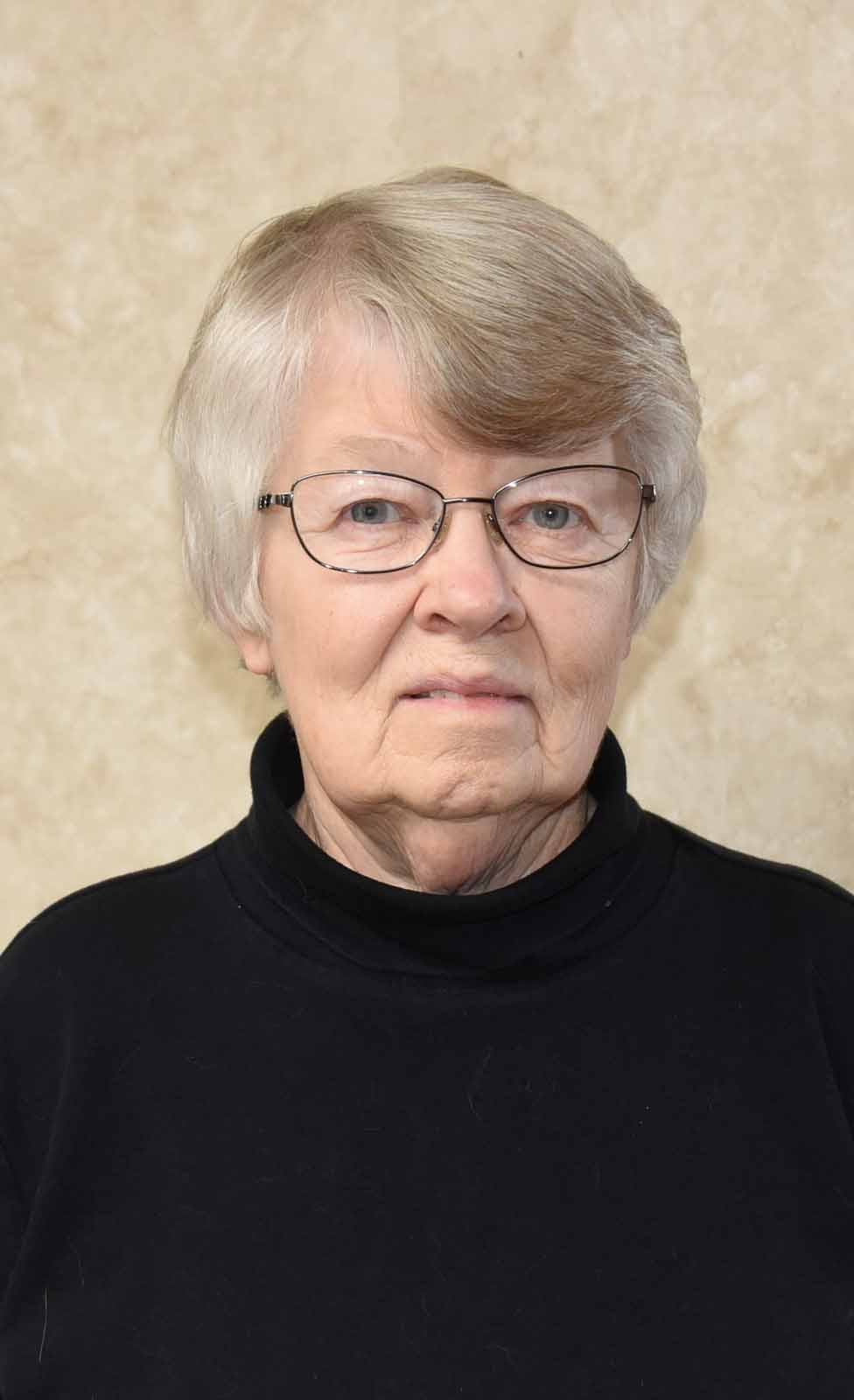 Karen Spurgeon is much more than a caretaker of her community newspaper. She has excelled in the role of publisher through her day-and-night devotion to a paper that has been a part of the family for more than 50 years.  
As we know, dedication to newspapers entails many responsibilities. Covering city council and education meetings, writing editorials that challenge local residents and leaders to step up in the community, and writing countless stories to shine a spotlight on current issues just scratches the surface. 
We also know life has a way of throwing many of us for a curve. This holds true for our recipient when she was quickly faced with launching this second career, as a busy publisher, at a time when she would have been facing retirement and all the anticipated rest she had earned. 
Through her leadership she has taken the newspaper into the lives of its readers expanding its coverage to highlight a variety of groups in her community. She introduced readers to members of the Amish religious order, highlighted first responders efforts and sacrifices during the worst health crisis in a century, supported business during the health crisis and still found time to remain active in several community organizations as well.  She has done a great service to her community by championing what it means to provide local news. 
Serving as publisher since 2013 has not been a job for this individual. It has been a labor of love – love for what her late husband built during his nearly 50 years at the helm, love for the community where they both grew up, and love for the vital role a strong newspaper plays in a community.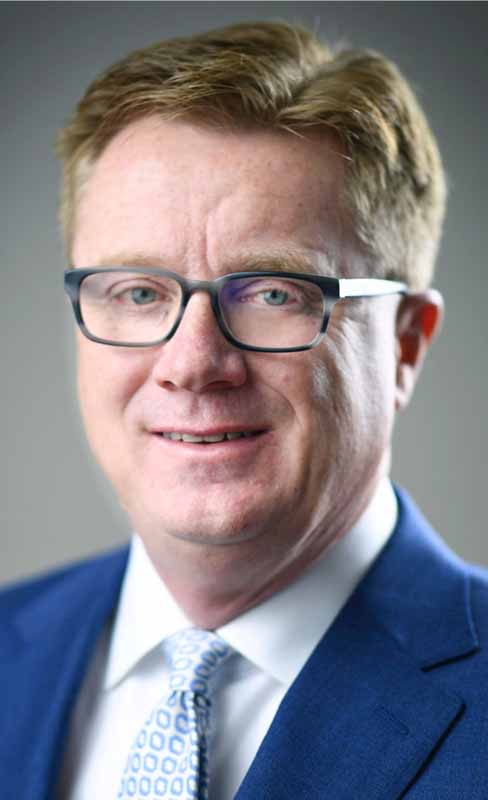 Sheldon N'West Iowa REVIEW
Jeff Wagner was born into the publishing business. As an infant he was regularly carted to work at the family paper and as a young boy listened to his parents talking printing, publishing, and newspaper issues nightly at the dinner table. 
By the time Wagner was in high school he held a fully franchised Nikon dealership located in the newspaper office and, was the only photographer for the paper. His parents would often have to call the high school principal to get excused from class when there was a breaking daytime story. 
When finished with school, our recipient jumped head-first into the family publishing business, as both staff photographer and designer and chief layout artist. It was during that period the newspaper won 17 Iowa Newspaper of the Year honors and became one of the three largest circulation weekly papers in Iowa. 
In the mid-80's he was instrumental in the establishment of the family's newspaper printing plant that has steadily steered through challenges and loses, yet more than tripling business from when it first starts. 
Wagner knows and loves the important role newspapers play in the lives of the communities they serve. The company has expanded and grown tremendously under his leadership. He has been a committed member of the Iowa Newspaper Association, serving on the Foundation and Association boards as well as many committees. He also represents the National Newspaper Association as a presenter at state association conventions across the country. 
2023
Terry Christensen, Fort Dodge Messenger
Bruce Miller, Sioux City Journal
Karen Spurgeon, Bloomfield Democrat
Jeff Wagner, Sheldon N'West Iowa REVIEW
2022
Brad Swenson, Missouri Valley
Kristin Grabinoski, Armstrong
Zack Kucharski, Cedar Rapids
William E. Littler III & Connie Littler, Adair
2019
Marlys Barker, Nevada
Mark Spensley, Monticello
Mike Hodges, Wapello
2018
Paula Buenger, Spencer
Douglas Burns, Carroll
Dodie Hook, Akron
2017
LeAnn Larson, West Union
Ron Slechta, Kalona
Stuart Clark, Tipton   
2016
Steve Delaney, Burlington
Charles "Scott" Campbell, Eldridge
2015
Charles Nixon, Coon Rapids
James Gargano, Humboldt
2014
Bill Haglund, Adel
Mark Rhoades, Missouri Valley
2013
Luann Waldo, Bayard
Jerry Wiseman, Sac City
Dave Stanley, New Hampton
2012
John Goossen, Iowa Falls
Gene Hall, Charles City
Doug Lindner, Solon
Mary Ungs-Sogaard, Dyersville
2011
Mike Finnegan, Clear Lake
Jane Podgorniak, Northwood
Mike Schlesinger, Marshalltown
2010
Amy Duncan, Indianola
Ron Peterson, Sioux City
Peter W. Wagner, Sheldon
2009
Lowell Carlson, Bellevue
Ken Chaney, Sigourney
Brian Cooper, Dubuque
Dennis Wilcox, Madrid
2008
Martin Bunge, Marengo
Gary Milks, Fort Madison
Howard Query, Mason City
2007
Rick Fromm, Decorah
Larry Bushman, Fort Dodge
2006
Art & John Cullen, Storm Lake
Connie Wimer, Des Moines
Dan DeBettignies, Montezuma
2005
Brad Hicks, Hampton
Bill Casey, Iowa City
David Allen, Lamoni
2004
Larry Woellert, Anamosa/Manchester
Mark Bowden, Cedar Rapids
Gary Lindsey, Leon
2003
David Paxton, Albia
Mike Simmons, Marengo
Dana Larsen, Storm Lake
2002
Dirk and Lee van der Linden, Belmond
Mary Rueter, DeWitt
Tom Yunt, Dubuque
2001
Bill Mertens, Burlington
Scott Gonzales, Guthrie Center
Roger Rector, Ida Grove
2000
Alan Mores, Harlan
Doris Vezina, Hartley
Bob Goodyear, Monticello
1999
Dorothy Pinder, Grinnell
H. Alan Smith, Mt. Ayr
Joe McDermott, Newton
Merle Kent Shawd, Woodward
1998
Michael Gartner, Ames
Jo Martin, Iowa Falls
Edward "Mike" Lyon, Mapleton
1997
Arvid Huisman, Creston
Dan Feuling, New Hampton
Darwin Sherman, Washington
1996
Donna Haight, Afton
Dan Field, Corning
Joe Roth, Hampton
1995
Ed Littler, Adair
Gary Gerlach, Ames
Bill Tubbs, Eldridge
Ed Rood, Slater
1994
Jim Wilson, Carroll
Ann Wilson, Carroll
Mark Hamilton, Iowa Falls
Dean Krenz, Sioux City
1993
Virgil Oakman, Lake View
Don Magdefrau, Benton Co.
Carolyn Cole Gage, Villisca
1992
Drake Mabry, Ames
Jim Lindvall, Griswold
Jerry Blue, West Union
1991
John Robertson, Cedar Rapids
Lloyd & Alice Madson, Northwood
Ed & Billie Robinson, Hartley
Jim Hodges, Wapello
1990
Burl Tiedemann, Adel
Mary Louise Robinson, Bayard
James Patton, Gowrie
Paul Bunge, Osage
1989
Gary Spurgeon, Bloomfield
Steve Mores, Harlan
Harris Honsey, Lake Mills
1988
Joe Hladky III, Cedar Rapids
Dave Norris, Marshalltown
Gary & Sharon Alban, Ogden
Ben & Lucy Colby, Rock Rapids
1987
Rick Morain, Jefferson
Jerry Bloom, Logan
Len Strasburg, Manchester
1986
John (Andy) Anderson, Spencer
Shirley Omer, Primghar
Forrest Kilmer, Davenport
Herbert Clark, Tipton
1985
Al Schafer, Eldora
Richard Gross, Council Bluffs
Carl Cassidy, Lime Springs
1984
Verle Burgason, Ames
John Field, Hamburg
Maury Noonan, Dyersville
John Sullivan, Cascade
1983
Charles Gonzales, Guthrie Center
Stuart Awbrey, Burlington
W. R. Vezina, Hartley
M. E. Messersmith, Riceville
1982
C. W. Wilcox, Madrid
W. E. Beck, Spirit Lake
Walter Stevens, Fort Dodge
1981
Ed Sidey, Greenfield
Robert Lyon, Schleswig
Frank Morlan, Sheldon
1980
Hugh Doty, Corydon
Gerald G. Moriarity, Mason City
Robert Parrott, DeWitt
Bruce A. Turvold, Cresco
1979
Dave Elder, Washington
Dick Knowles, Denison
Russ Waller, Algona
1978
Thomas H. Miller, Cherokee
Robert L. Caswell, Red Oak
John L. Morrissey, Montezuma
1977
Robert & Evelyn Reiste, Ocheyedan
John Anderson, Storm Lake
Frank Nye, Cedar Rapids
1976
Everett A. Streit, Clinton
Kenneth A. Robinson, Bayard
William Ferguson, Glidden
1975
Albert Pinder, Grinnell
John van der Linden, Sibley
Carter Pitts, LeMars
1974
Robert J. McCoy, Waterloo
William L. Lindsey, Leon
Prof. James Schwartz, I.S.U.
H. M. "Johnny" Jones, Monticello
1973
Benjamin F. Carter, Jr., Forest City
G. Wiley Beveridge, Williamsburg
Charles Davis, Iowa Falls
1972
Fred Grawe, Waverly
Robert Larson, Albia
E. J. Van Nostrand, Creston
1971
W. J. Carmichael, Webster City
John Baldridge, Charition
Wayne & Jeanne Davis, Seymour
1970
Joe F. Hladky, Jr., Cedar Rapids
Keith Hawk, Knoxville
Robert Melvold, Maquoketa
1969
Dwight Purcell, Hampton
F. A. Wortman, Malvern
A. M. Patterson, Mount Pleasant
1968
Reeves Hall, Independence
Deemer Lee, Estherville
John Feuling, New Hampton
1967
Hollis Nordyke, Ames
Neil Maurer, Laurens
Lew Kimer, Indianola
1966
Mrs. Harold Garvey, Boone
Dale Merrill, Ida Grove
Dick Westerfield, West Union
1965
Ken MacDonald, Des Moines
Phil Jarnagin, Storm Lake
Tom B. Powell, Jr., Anamosa
1964
Phil Adler, Davenport
Fred Morain, Jefferson
Leo Mores, Harlan
1963
M. B. Crabbe, Eagle Grove
Robert K. Beck, Centerville
Elmer E. Taylor, Traer
1962
Lew Warren, Oelwein
Karl Le Compte, Corydon
Carl Hogendorn, North English
1961
A.K. Walling, Oskaloosa
Carl Hamilton, Iowa Falls
Gordon Aasgaard, Lake Mills
1960
F.D. Simpson, Atlantic
Robert Burrows, Sr., Belle Plaine
Lloyd McCutcheon, Sibley
1959
Walter Merryman, Fort Dodge
John Burrows, Belle Plaine
J.C. Moore, Winterset
1958
Walter Williams, Fairfield
Charles Hacke, Sac City
George Carman, Buffalo Center
1957
C.W. Moody, Burlington
A.W. Hamblin, Bedford
Carl E. Sexauer, Ogden
1956
Harold V. Ellis, Marengo
Paul Norris, Marshalltown
Harry E. Taylor, Traer
1955
L. B. Watt, Grinnell
Lloyd O. Brewer, Newton
K. H. Sidey, Greenfield
1954
W. D. Archie, Shenandoah
Carl Caswell, Clarinda
Wm. Allender, Chariton
1953
Lee P. Loomis, Mason City
A. L. Frisbie, Grinnell
John Vanderwicken, Grundy Center
Don Reid, West Des Moines
1952
G.E. Whitehead, Perry
Will F. Lindsey, Leon
B.H. Shearer, Columbus Junction
1951
James Wilson, Carroll
Duane E. Dewel, Algona
David Sutherland, Sr., Montezuma
1950
John Huston, Ottumwa
Willis Overholser, Sibley
S.E. Tennant, Colfax
1949
Claude Campbell, Jewell
Ralph Shannon, Washington
Paul C. Smith, Rock Rapids
1948
James C. Gillespie, LeMars
Phil Hoffman, Oskaloosa
C.S. Walling, Oskaloosa
1947
Chas. A. Doxsee, Monticello
Hoge Howard Sadler, Pella
Justin Barry, Cherokee
1946
Paul A. Olson, Story City
John W. Haggard, Algona
W. Earl Hall, Mason City
1945
Fred W. Hill, Hamburg
Jas. McCutcheon, Mt. Vernon
Wm. S. Rupe, Ames
1944
F.W. Beckman, Knoxville
Stephen Goldthwaite, Boone
Ralph Overholser, Red Oak
1943
Don L. Berry, Indianola
Sherman W. Needham, Ames
Geo. C. Tucker, Webster City
1942
J.L. Papes, Marion
Leon S. Barnes, Northwood
1941
Chas. N. Marvin, Shenandoah
Frank Jaqua, Humboldt
E.P. Harrison, Oakland
1940
W.C. Dewel, Algona
Chas. Rogers, Mt. Pleasant
Paul C. Woods, Sheldon
1939
Jesse M. Beck, Centerville
John M. Grimes, Osceola
Scott Snyder, Adel
1938
Ward Barnes, Eagle Grove
Orville Elder, Washington
J.G. Lucas, Madrid
1937
Thomas W. Purcell, Hampton
E.P. Chase, Atlantic
Victor Lovejoy, Jefferson
1936
James R. Rhodes, Newton
K.F. Baldridge, Bloomfield
1935
John c. Hartman, Waterloo
M.A. Aasgaard, Lake Mills
1934
W. C. Jarnagin, Storm Lake
Wm. P. Moscrip, Marshalltown
Grant Caswell, Des Moines
Wm. P. Wortman, Malvern
1933
Ed M. Smith, Winterset
E.P. Adler, Davenport
W.G. Ray, Grinnell
1932
Joseph F. Grawe, Waverly
Harvey Ingham, Des Moines
Elmer E. Taylor, Traer